Anglers Gate Charters story
Mohamed Attia is the owner and operator of Anglers gate charters. He is a champion in Egypt's national fishing competition, having won in the category of popping for the past 5 years in a row. Additionally, he has over 20 years of fishing experience.
All experience levels are welcome
- if you're an experienced fisher or a beginner who wants to try fishing for the first time, we've got you covered. our trips range from 4-10 hours in length and can put you on a wide range of fish..
Fishing Guide Service
Our expert local fishing guides in Hurghada have years of experience exploring the best fishing spots in the area. We'll help you catch your dream fish and create unforgettable memories. Contact us now to book your fishing trip!"
What do you want to catch today?
Learn about our target species and it's best techniques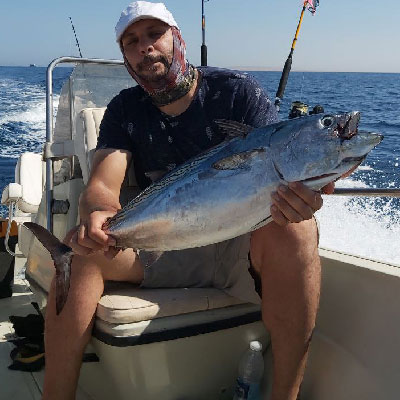 Bonito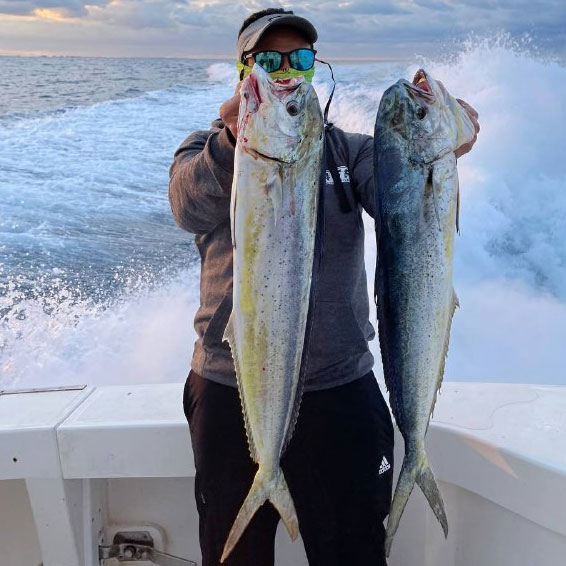 Mahi Mahi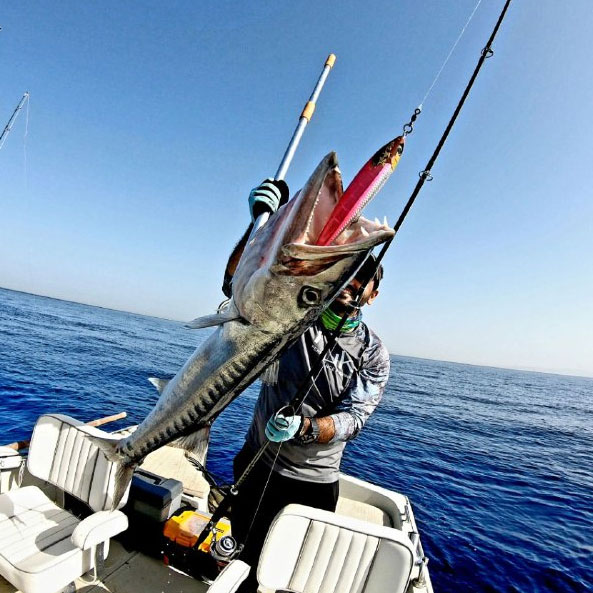 Barracuda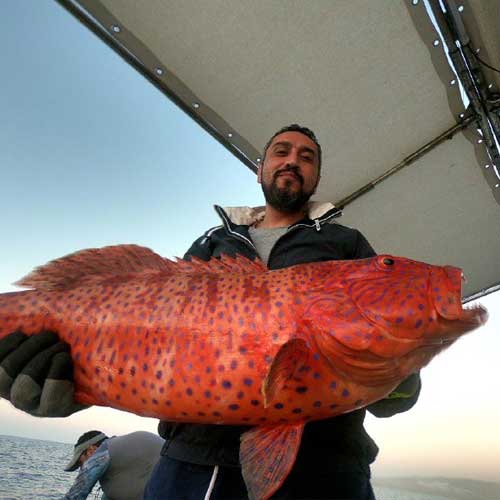 Coral trout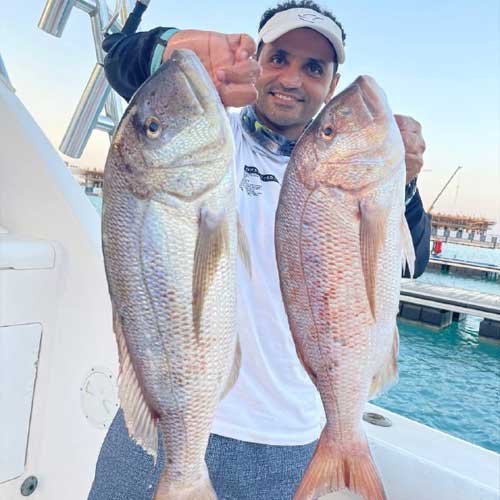 Snapper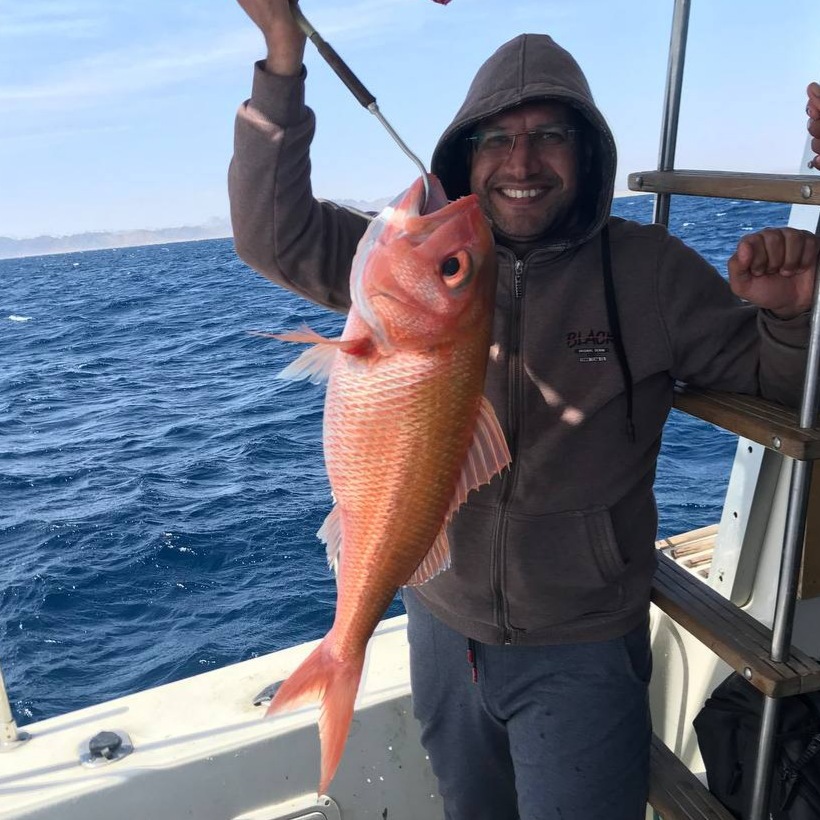 Ruby snapper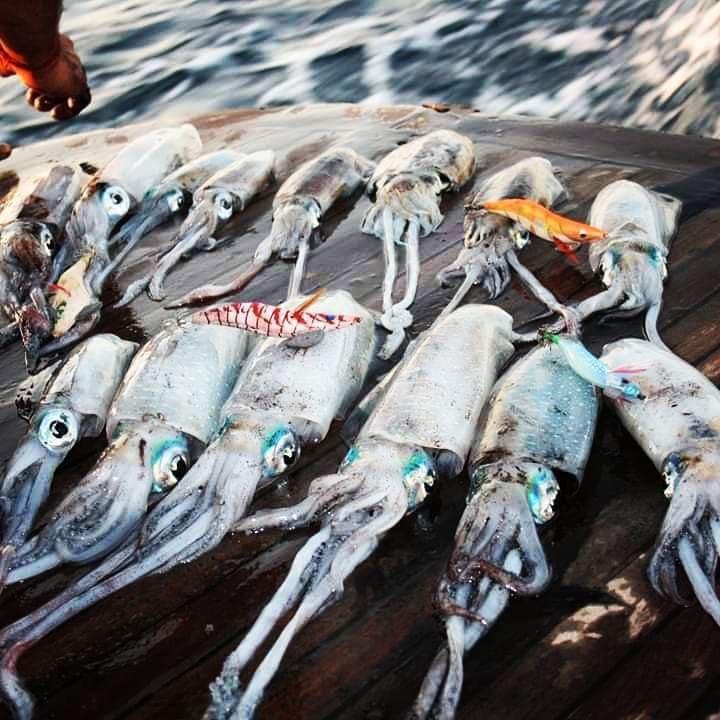 Calamari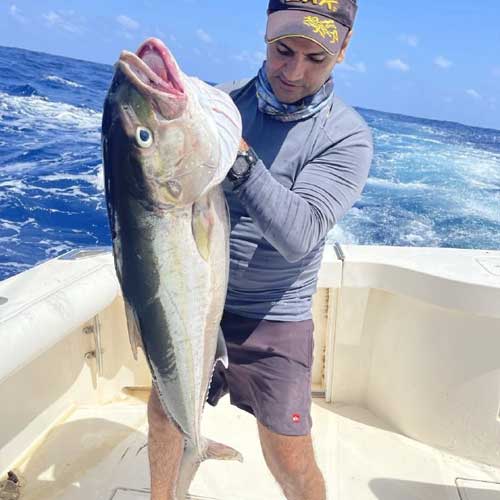 Amberjack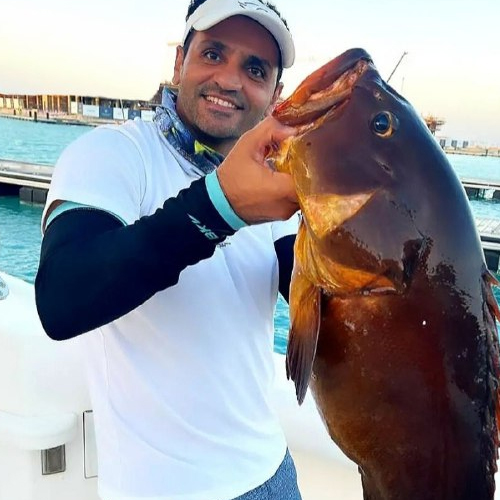 Dusky Grouper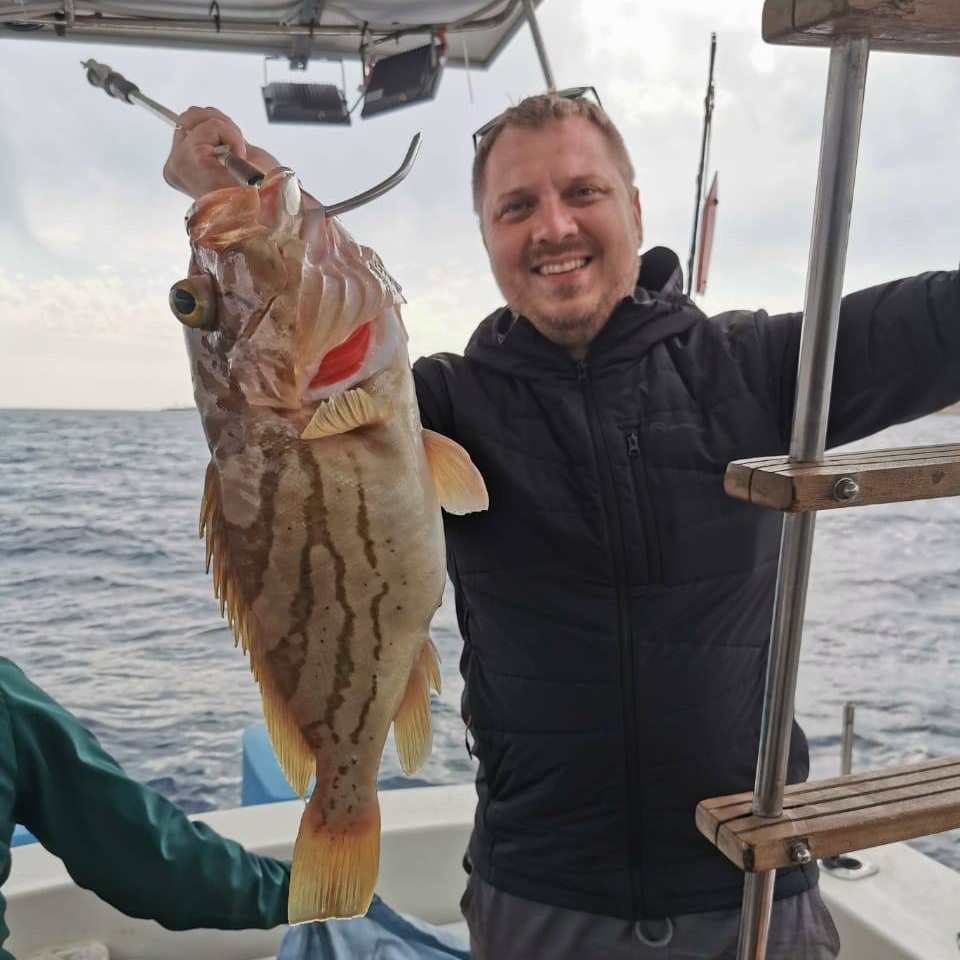 Comet Grouper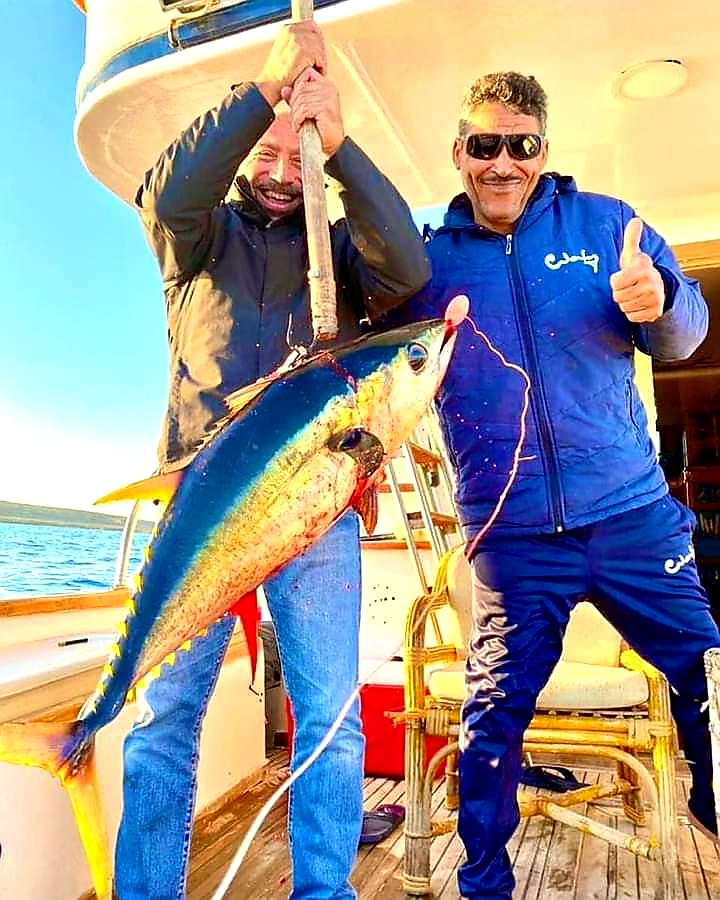 Yellowfin tuna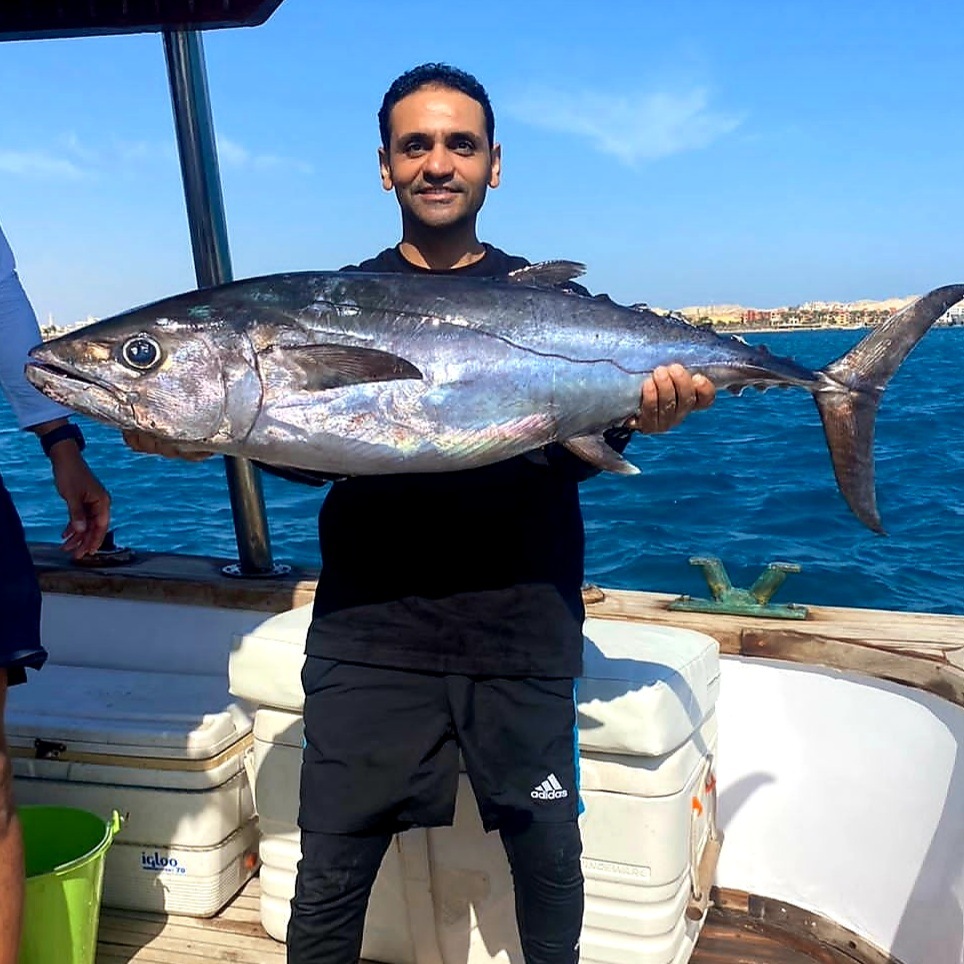 Dogtooth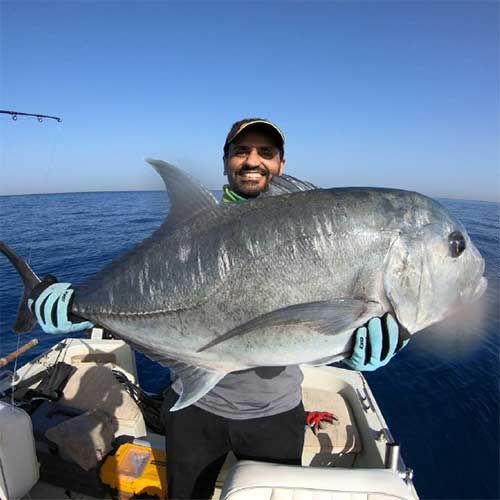 GT
Experience the thrill of reeling in a catch of a lifetime with us!
Choose your trip From 4 to 10 hours
multi-day fishing packages, you can also customize a trip according to your needs.
Escape to paradise with our 4-hour fishing trip in the fascinating Red Sea! Immerse yourself in the beauty of the crystal-clear waters and indulge in the excitement of catching your own fish. Our skilled guides will take you to the hottest fishing spots and provide, Permits, soft drinks, fishing tackle, and bait. ensure that your adventure is unforgettable. Book your trip now and let us take care of the rest!
Common fishing: Bottom Fishing
Departing 07:00am and returning 11:00am

Trip duration 04:00 hours
Is a world of adventure and excitement as you explore the depths of the Red Sea! Experience the thrill of catching a deep-sea species with our electric reels. Our all-inclusive fishing trip package offers you the ultimate hassle-free experience, with a fishing license, tasty snacks, refreshing drinks, and fishing tackle all included in the price. Join us on a journey to discover the untold treasures of the Red Sea. Book now and get ready to reel in a catch like never before!"
Fishing techniques: Deep Sea fishing.
Departing 07:30am and returning 03:30pm
Trip duration 08:00 hours
Unleash your inner angler on a fishing trip like no other! This exciting adventure offers you the opportunity to try your hand at a variety of techniques, including jigging, popping, trolling, and bottom fishing. trip price includes a fishing license, delicious snacks, refreshing drinks, and even catch cleaning and filleting services. So, don't wait any longer to take your fishing skills to the next level! Many fish species are waiting for you in the open waters, book your trip now and let the fun begin!

Fishing techniques: Jigging, popping, trolling, & Bottom fishing
Departing 07:00am and returning 04:00pm
Trip duration 09:00 hours
• 3 days fishing package
(special
price)
• 5 days fishing package
(very
special
price)
Book with a confidence as we put an immense amount of effort into preparation before each of our fishing trips aiming for an enjoyable day for you on water.
Book now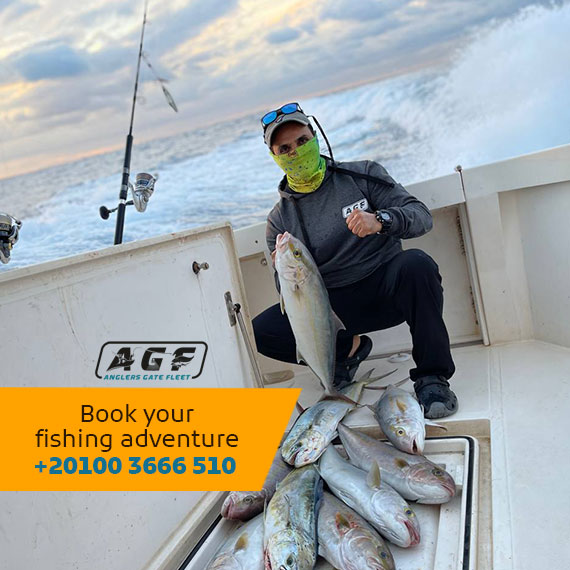 Onboard fishing courses
The easiest and fastest way to learn a variety of angling techniques, tips, and practices from our professional instructors including
Jigging, popping, trolling & deep fishing.
Fishing in a responsible, ethical, and safe manner!
Book now